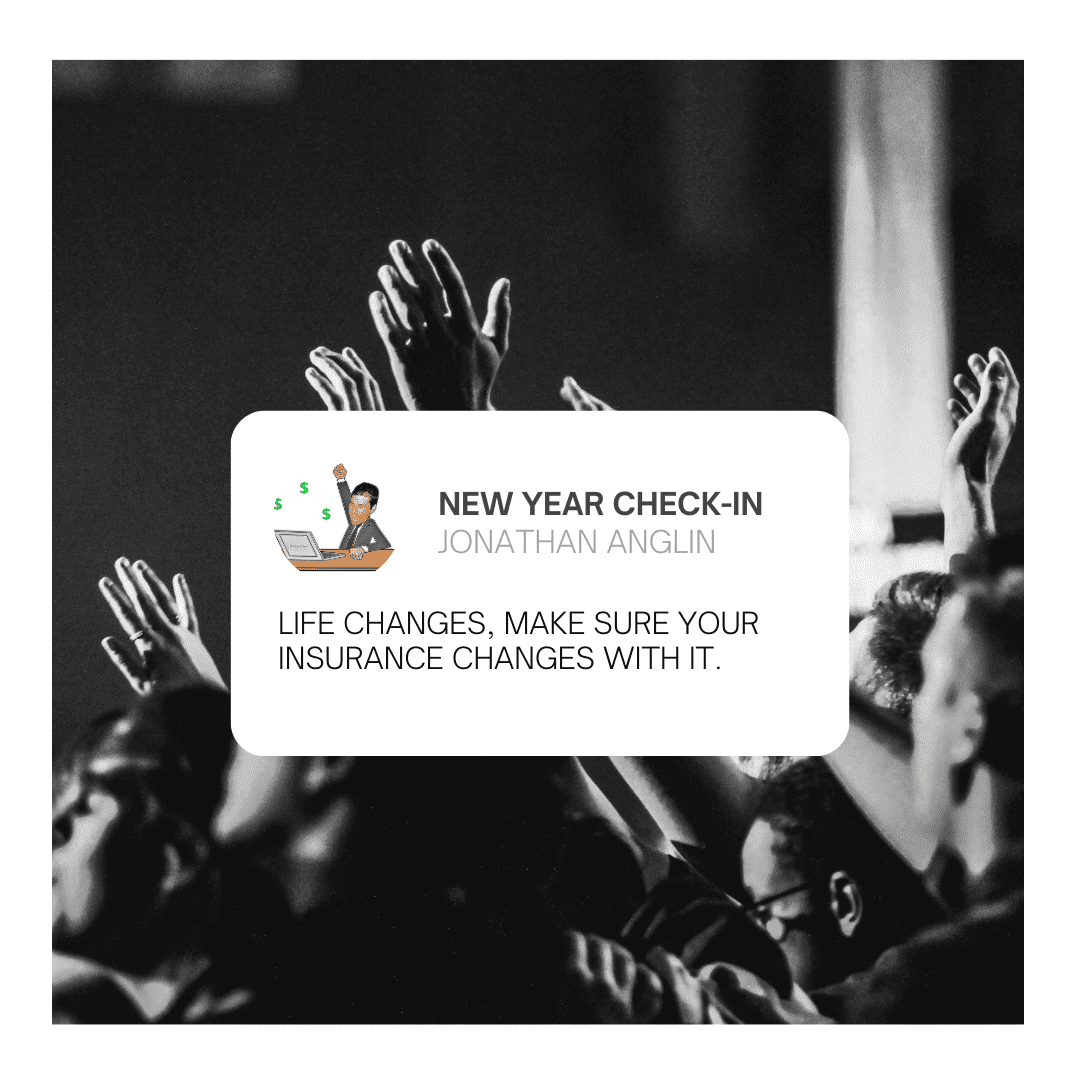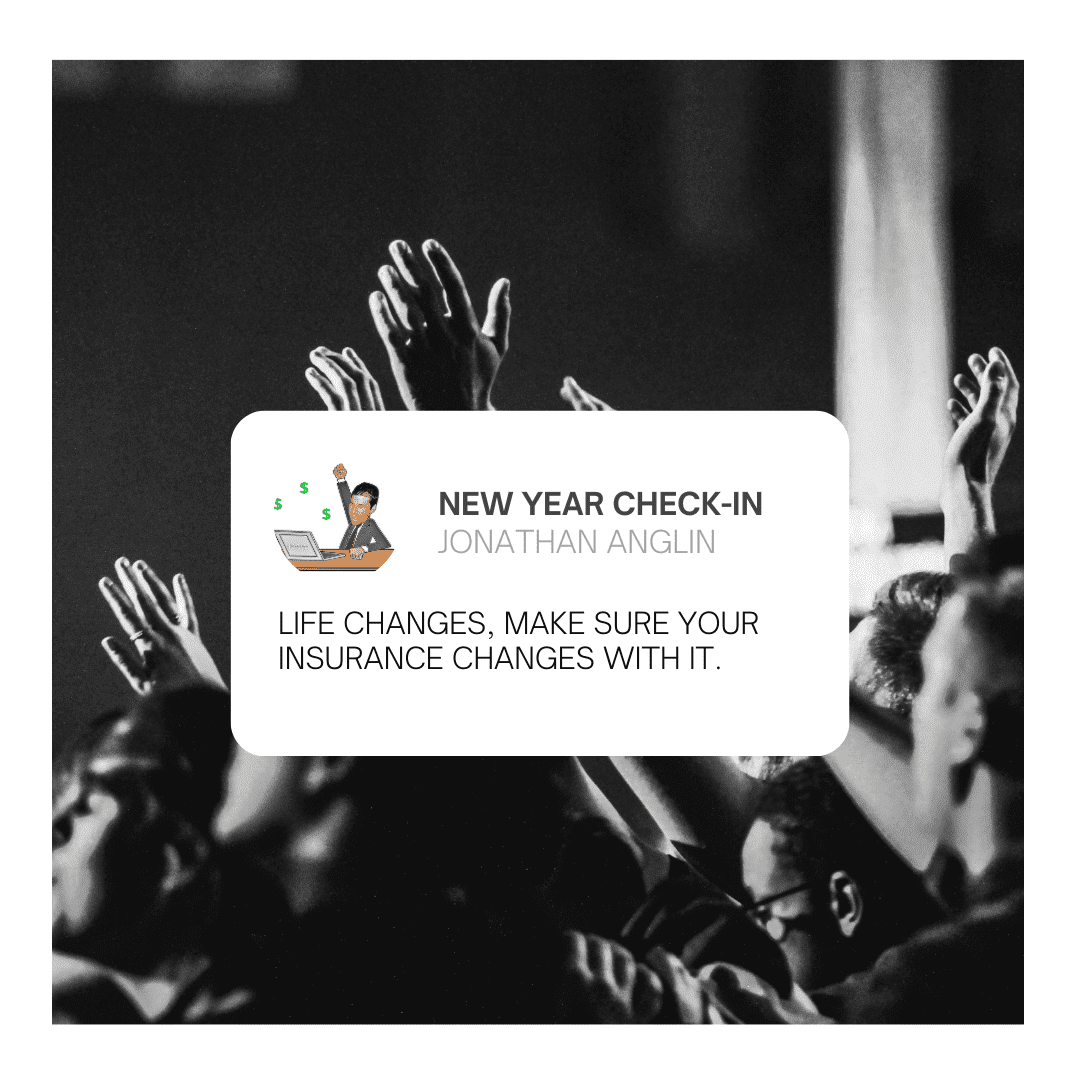 Just a quick reminder to encourage you to reach out to your agent if the new year finds you a new place or season of life.
Whether you've gotten married, changed jobs, moved, or welcomed a child, we'd love to know so we can ensure your coverage reflects your current life situation.
Reach out to your agent, we're always happy to serve you.